Boustead Properties Berhad and the Curve joined hands to bring Christmas cheer and joy to the less fortunate at two homes located in the Klang Valley, under the #BousteadCare programme.
Both organizations made a cash donation totalling RM10,000 to PJ Caring Home, a shelter for mentally challenged women ranging in age from 38 to 80 years old, and Agathians Shelter, a home for orphaned boys aged between 5 to 20 years old.
The #BousteadCare initiative with the theme of 'You have a special SPACE in our heart' aims to touch the lives of many and make a difference in society at large.
"Our hearts are with those who continue to struggle during the pandemic, and in keeping with our tradition of giving back to society on every festive occasion, we hope our humble contributions will make their Christmas celebrations extra special," said Boustead Properties Berhad chief operating officer Eason Phan.
In addition to supporting the homes with cash donations, the female residents of PJ Caring Home were also treated to a hearty Christmas meal.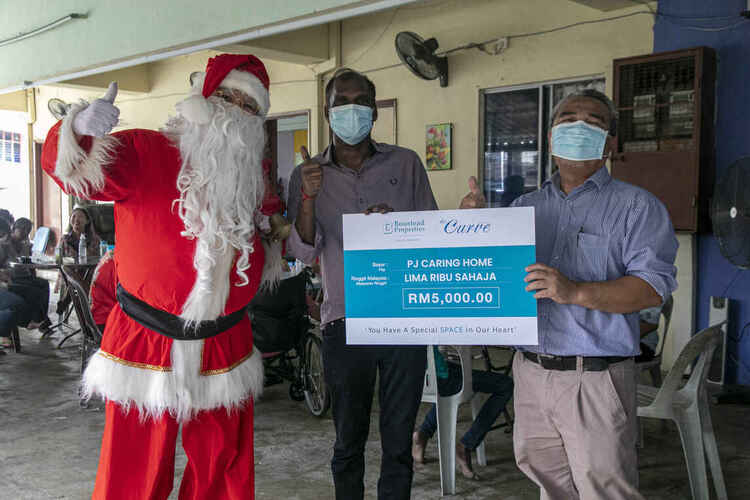 At the Agathians Shelter, employee volunteers from Boustead Properties and the Curve entertained and granted the wishes of the eager young residents with a variety of toys, books and gadgets that were distributed by Santa Claus much to the children's excitement.
Boustead Properties Berhad property management and investment senior general manager Jazmi Kamarudin said lending a hand to the needy, big or small, can make an impact in times of hardship.
"This time around, we are reaching out to these two deserving homes to share festive cheer and hope for a brighter year ahead," he said.
During the visit to the homes, Boustead Properties and the Curve complied with the standard operating procedures (SOPs) to ensure a safe environment for all present.
---
Source: Christmas cheer for the underprivileged in Klang Valley – Citizens Journal Malaysia (cj.my)